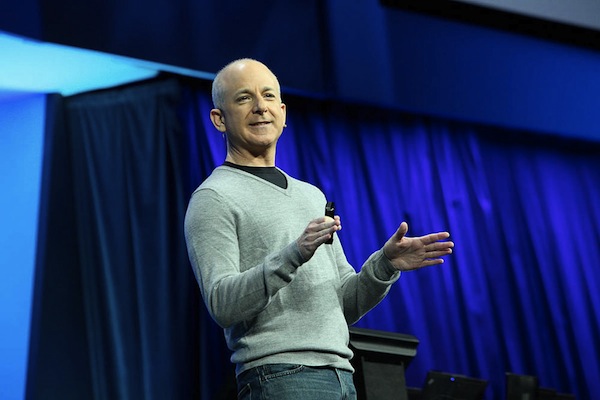 His
decision is taken :
Steven
Sinofsky,
the "father of
Windows"
, left
Microsoft
after 23 years
in one of the biggest companies of the world, and only 2-3 weeks after Windows 8 release ; he
cedes his place to
Julie
Larson
-Green.
It's in a letter, posted by Paul Thurrot's Supersite for Windows, that Steven Sinofsky explains his departure from Microsoft :
"After more than 23 years working on a wide range of Microsoft products, I have decided to leave the company to seek new opportunities that build on these experiences. My passion for building products is as strong as ever and I look forward focusing my energy and creativity along similar lines."
Many people on Facebook, Twitter, LinkedIn and other social networks, after knowing his departure, didn't want that Steven Sinofsky quits Microsoft. "He has an abitilty to present products and get some level of excitement" ; "You will be missed" ; "Good luck and enjoy what's next" are some of messages of support.
Windows has now a new leader, Julie Larson-Green, known as great programmer and presenter of many Windows products (often with Michael Angiulo). All the future of Windows is now on their hands ...